Just in time for GPEC 2020 here comes our new version 3 of Videmo 360!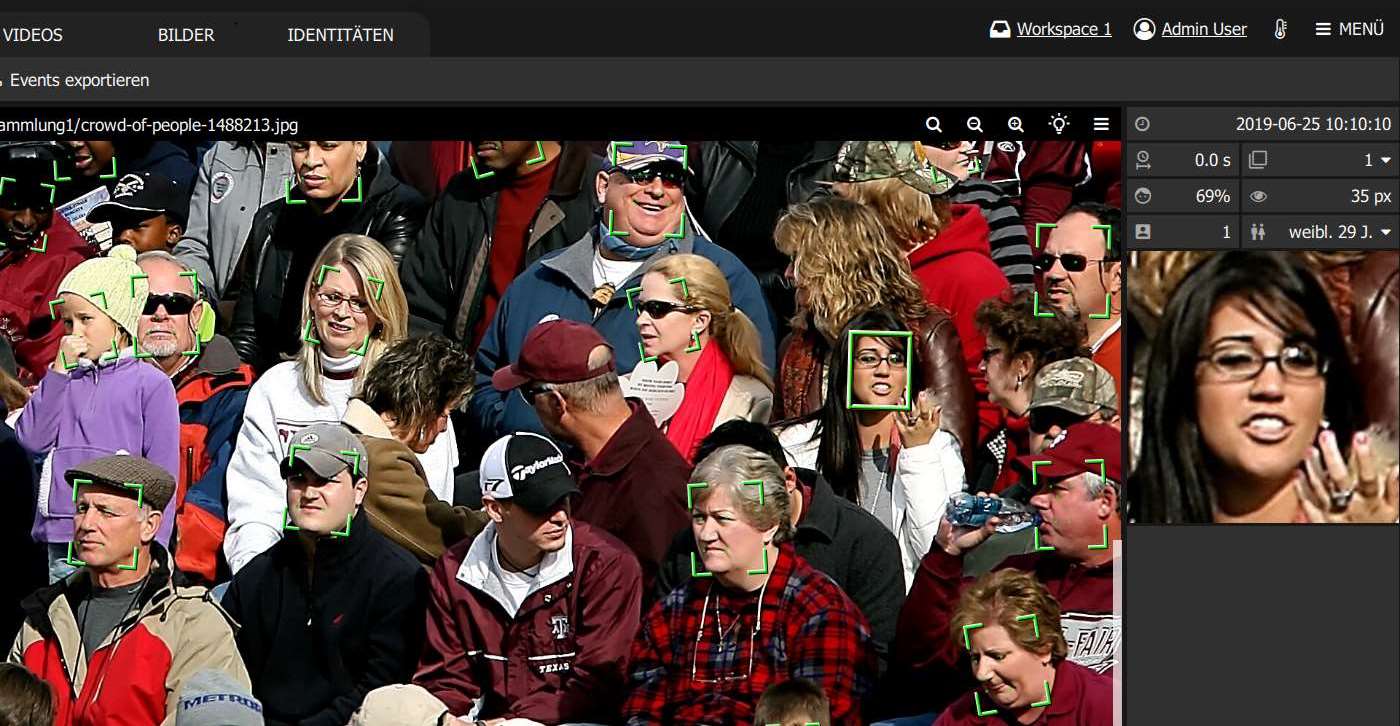 What are the highlights of the new version?
Media folders: Videos and pictures can now be arranged into folders, this makes very large collections manageable. On import, the original folder structure can be preserved and replicated in Videmo 360.
Videos and pictures alike: Import both video- and picture-files together into mixed folders. Search in both videos and pictures at the same time.
Faster search and management operations: The performance of searching in large amounts of data has been improved significantly. This also affects loading and display of very large lists of media and events.
Faster analysis without GPU: Our new version accelerates the analysis on CPU up to a factor of 4x compared to the previous versions.
And of course a number of small improvements and fixes.
Would you like to learn more? Contact us for more informationen and a live demo!